Advice to help grow your wealth
Even the savviest investor can benefit from trusted financial advice. So no matter where you want your financial journey to take you, Tim Lindsay from Roe Financial can help you get there.
A holistic approach
Julian Stevens was working as a financial adviser himself when he first met Tim Lindsay. Later, after he'd changed careers and moved into the property industry, Julian engaged Tim as his own financial adviser.
"I've been working with Tim in a professional capacity for about 10 years now," Julian explained. "When I first went to see him, I was building wealth through gearing and wanted to diversify my portfolio further."
In 2008, after going through a divorce, Julian also sought Tim's advice on how best to restructure his finances.
Julian commented: "After my marriage ended, Tim was very understanding of my situation and empathetic to my needs. I wanted to unravel my investments and rearrange my life and income protection insurance, and Tim took a holistic approach as to how I was going to get myself back on my feet."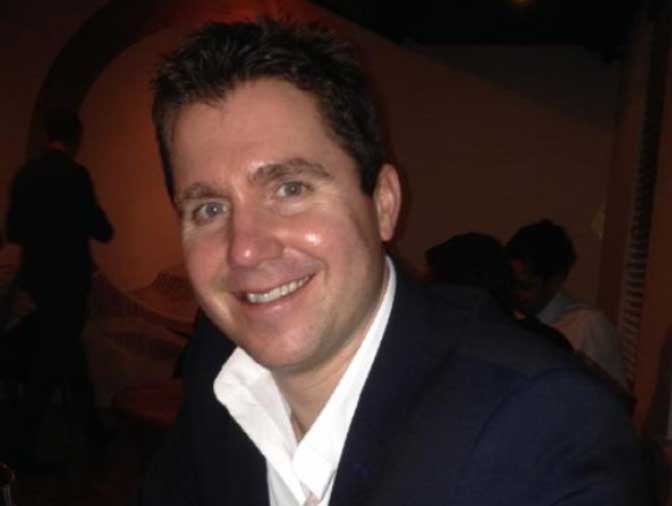 As the first step, Tim helped reorganise Julian's personal insurance so that Julian and his two children would be fully protected if something were to happen to him. Tim also recommended an income protection insurance policy that was appropriate for Julian's situation and needs.
In order to build his wealth, Julian wanted to continue borrowing to invest. Since becoming his adviser, Tim has kept a close eye on Julian's gearing strategy, which has resulted in a growing portfolio of growth assets such as property and shares.*
"Tim is very dynamic in his thinking – he's got a tremendous strategic brain," said Julian. "He structured my finances in such a way that would release equity for further investment, which meant I had a larger sum of money working for me."
Working together
Since implementing this strategy seven years ago, Julian is very happy with how his portfolio has performed – even during the Global Financial Crisis.
"Tim was a good sounding board and kept me informed along the way, so I could decide whether I should stay or remove myself from a product. But fortunately, our strategy was quite protective."
Thanks to Tim's advice, Julian's assets are more diversified and offer greater potential for growth.
"Tim's very professional and very courteous," said Julian. "He's also really self-disciplined, and speaks to clients when they need him most. We've taken a collaborative approach to growing my wealth, which I really appreciate."
Most of all, Julian appreciates having Tim as his trusted financial adviser over the long term.
"Tim has helped me make choices in my life so that I can work smarter now," Julian said. "The real end goal is to make sure I'm financially secure at an age where I can still enjoy life – and I'm very confident I'll get to that position."
Important information
* Gearing is a high-risk strategy not suitable to all investors. Gearing will magnify gains and losses.
This document contains general advice. It does not take account of your individual objectives, financial situation or needs. You should consider talking to a financial adviser before making a financial decision. Should you wish to opt out of receiving direct marketing material from your adviser, please notify your adviser by email, phone or by writing to us.