Get Ideas on How to Stop Worrying About Money
Anthony Roe, Senior Financial Advisor in Adelaide with Roe Financial, was interviewed regarding "How to Stop Worrying About Money" for an article by Benjamin Freeman, editor of My Wealth publication produced by the Commonwealth Bank of Australia.
In this article, Anthony provides advice on how to pay off your debts, how to build a solid budget, how to save by planning ahead.
Here is a snippet of the article:
If you worry about your cash flow, your investments, your savings or your debts then you're like most Australians – so at least that's something you don't have to worry about.
But is it possible to stop worrying about money? We take a look at some ways to reduce your financial stress.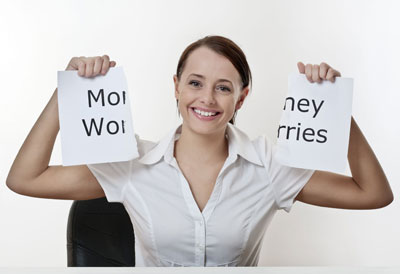 What's the best way to pay off your debts?
Have a solid budget
You might think that having a budget would increase your money stress because of the accountability that comes with it.
But a budget is actually a great way to relieve anxiety by taking the guesswork away and giving you a financial source of truth.
How can you budget better this financial year?
"It's like worrying about other matters in life, often if you write them down or document them you can declutter your mind," says Anthony Roe.
"If your budget is all in your head you can think you're on track but you don't really know if you're on track. It's hard to be accountable to your thoughts. If you can measure it then you can monitor it and control it."
Plan ahead
Fail to prepare, prepare to fail. It's a little harsh but perhaps a good way to think about your finances.
Sometimes it can be easier to live from pay cheque to pay cheque, but looking at the bigger picture will help reduce your stress by making sure you're ready for life events that may be coming up.
"It helps if you've got a clear understanding of what the upcoming events are and if you've done research on how much you plan to spend on those events," says Roe.
"The longer you have to plan those events the smaller the bites that have to be taken out of your pay. You can gradually save a little bit over five years as opposed to trying to save your whole wage for one year."