Our Heritage
Roe Financial is a private family-owned South Australian business, who have provided financial advice and financial planning to South Australians since 1987. Our business was formed in Port Lincoln on Eyre Peninsula in 1987, by Philip Roe.
Our office is now at Glandore, just outside the CBD, which gives far better access and parking for clients. Our team has grown with passionate individuals who love their job and helping clients receive great financial advice.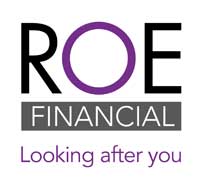 What we do?
We provide Specialist Retirement Financial Advice. If you are within 10 year's from retirement, or retired and need to make sure you are on the right track, you have found the right place, as our advice is tailored to you.
Roe Financial is not affiliated or owned by any institution, fund manager, or superannuation fund, and therefore offers truly fair advice about almost any investment or product available.

The Roe team specialises in providing quality Financial Planning and Financial Advice to individuals, families, Trustees of Super Funds and owners of small business to medium enterprises.

Can I afford to retire? How much do I need to retire?
Roe Financial is committed to providing clarity around what retirement may look like for our clients.  Helping our clients obtain a grasp of their options in the lead-up to and in retirement is what we specialise in.  Helping our clients when there are complex and important financial decisions to be made, is what we pride ourselves on.


Strategic and cashflow planning for small and medium businesses, so often the success of a business relates intrinsically to the individual's financial planning goals, we find developing strategic business plans and assisting them to be implemented, makes a big difference to the outcomes achieved by our business clients, be that farming, manufacturing, services or retail; we can help.
How do we charge and our meeting process?
We do not charge commission on any products and provide advice with a set fee with a no-surprises approach, which is why we can provide advice across a wide range of super funds, pensions, investments, property and insurance providers, as we are working for you the client.
At Roe Financial our approach will start with what we call a discovery meeting. Our discovery meeting process is where the team can truly get to know you, what is valuable to you and how we may be able to assist you to achieve your goals and objectives. This is also an opportunity for you to meet us and decide whether you feel we are the right firm for you.
Often our financial advisers have a workload of 2-3 weeks before we can meet you, but if there is a truly urgent time-critical matter, please don't hesitate to let us know when you call, as we can often fit in urgent work without jeopardising our existing clients' expectations.
Working with your other professionals
We find that working with our clients broader team, for example, accountants, mortgage brokers, real-estate managers, estate planning lawyers and/or bookkeepers, enables our clients to have peace of mind across their personal and professional lives when achieving their desired objectives. If you are one of those professionals who want us to work with you please get in touch.
Our team are qualified in all aspects of financial advice. The financial advisors at Roe Financial are committed to continually enhancing their knowledge and exceeding our professional education requirements.