Stuart Roe of Roe Financial is passionate about helping his clients get to where they want to go in life. Whether you're starting your financial journey, or need help getting through a rocky time, Stuart can tailor a plan especially for your circumstances – and give you the support you need to stick with it.
Home is where the heart is
Miriam Glazbrook has lived in her family home among Adelaide's picturesque foothills since she and her husband Peter married over 40 years ago. But when Peter's business took a turn for the worse in 2005, the Glazbrooks found themselves in financial difficulty.
Fortunately, Miriam enlisted the help of Stuart Roe at Roe Financial, who developed a financial plan that would enable her family to get back on track.
At the time, Miriam was in her early 60s and the sole income earner. A registered nurse for almost 40 years, Miriam was prepared to work until she turned 70 if necessary to clear their debt. But thanks to Stuart's advice, the Glazbrooks managed to pay off their house two years ahead of time – and save a significant amount on interest.
To achieve this, Stuart recommended a transition-to-retirement strategy for Miriam, so she could draw a regular pension from her super and use those funds to pay off the remaining home loan. At the same time, Stuart advised Miriam to top up her super through salary sacrificing.
"Stuart instigated the plan, and we stuck to it," Miriam said.
Though times were difficult, Miriam says the family's teamwork and Stuart's support got them through.
"I worked full time, and my husband became the carer for our son's first child," she said. "Stuart was an inspiration during those years – very resourceful and encouraging."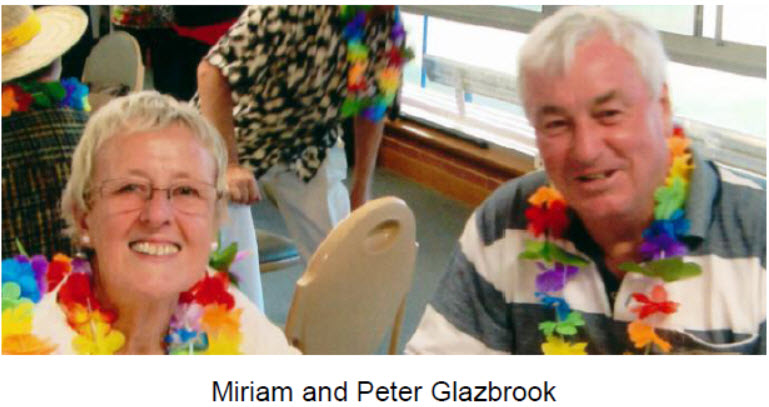 New horizons
With the Glazbrooks' finances back on track, Miriam was able to retire in 2014, two years before she'd previously thought she'd be able to.
While Miriam is happy to be retired, she admits she had some trouble adjusting to her new life after working hard for most of her life. But now she enjoys finding new ways to fill her time and challenge her mind.
Although Miriam's son and his family have since moved to Melbourne, Miriam now has time to visit them regularly. She and Peter have also recently enjoyed some Australian travel – and they plan to go further afield too.
"We'd like to go overseas again, to the UK and perhaps Europe," said Miriam. Stuart has given us all the financial parameters and we know we can afford to do what we want to do."
Miriam's appreciates the financial guidance Stuart has given her over the years, and she's also recommended Stuart and the Roe Financial team to friends and family.
Miriam commented: "Stuart is understanding, supportive and knowledgeable – really, he's exceptional."
Important information
Information in this document is based on current regulatory requirements and laws, as at 25 May 2015, which may be subject to change. While care has been taken in the preparation of this document, no liability is accepted by Roe Financial, its related entities, agents and employees for any loss arising from reliance on this document. This document contains general advice. It does not take account of your individual objectives, financial situation or needs. You should consider talking to a financial adviser before making a financial decision. Should you wish to opt out of receiving direct marketing material from your adviser, please notify your adviser by email, phone or by writing to us.