This is custom heading element
Financial security doesn't come by accident – it takes planning, sensible advice and a little self-discipline. Lance Wright from Roe Financial has been advising South Australians for over three decades, helping them reach their goals and protect their hard-earned wealth.
Breaking the cycle
Thirty years ago, Steve and Janet Halls first decided to seek financial advice from Lance Wright. It was a decision that would alter the direction of their lives for the better.
"We always thought that like our grandparents and parents before us, we'd work hard all of our lives and then retire on a meagre government pension," Steve said.
"Before meeting Lance, we simply lived from pay cheque to pay cheque, without much thought for our future," Janet added.
When the couple first became Lance's clients, super contributions weren't mandatory. However, Lance convinced the Halls to start investing money into a super account. Because they had a mortgage and a young child, Steve and Janet didn't have a lot of cash to spare at the time, but Lance encouraged them to save what they could.
The Halls followed Lance's recommendations, and as their incomes increased, they also put more into their super. The couple now have healthy super balances, which will meet their financial needs when they eventually retire.
"In the time we've been working together, Lance has always provided professional and impartial financial advice," said Steve. "With his guidance, Janet and I can look forward to our retirement, knowing that the financial aspects will continue to be managed with skill and integrity."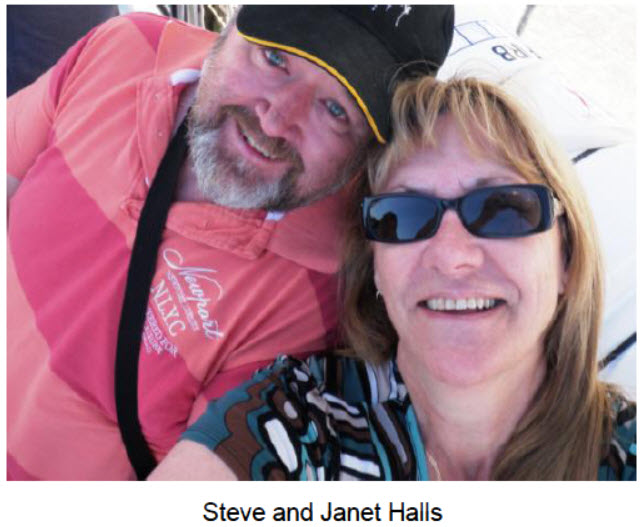 Working to live, not living to work
As part of the Halls' initial financial strategy, Lance also suggested that Janet, who was earning the higher income, take out trauma insurance to protect the family financially if she suffered a serious illness and couldn't work.
This proved to be an excellent piece of advice, particularly when Janet was diagnosed with a health condition that her policy covered. The insurance payout allowed Janet to focus on getting well and making some healthy changes in her life, without worrying about where the money would come from.
"I decided to quit my high-powered job and moved into a part-time role so I could take things easier," Janet explained. "I now work to live, not the other way around, which means we can spend more time with our family."
Now in her mid-50s, Janet says she'll consult Lance in the future about a transition-to-retirement strategy that will help ensure her finances are in the best possible shape by the time she's ready to retire.
"Lance treats our money like it's his own, so we know it's in good hands," said Janet. "I get a great feeling of trust from knowing that he's all about meeting our investment goals."
Important information
Information in this document is based on current regulatory requirements and laws, as at 26 May 2015, which may be subject to change. While care has been taken in the preparation of this document, no liability is accepted by Roe Financial, its related entities, agents and employees for any loss arising from reliance on this document. This document contains general advice. It does not take account of your individual objectives, financial situation or needs. You should consider talking to a financial adviser before making a financial decision. Should you wish to opt out of receiving direct marketing material from your adviser, please notify your adviser by email, phone or by writing to us.